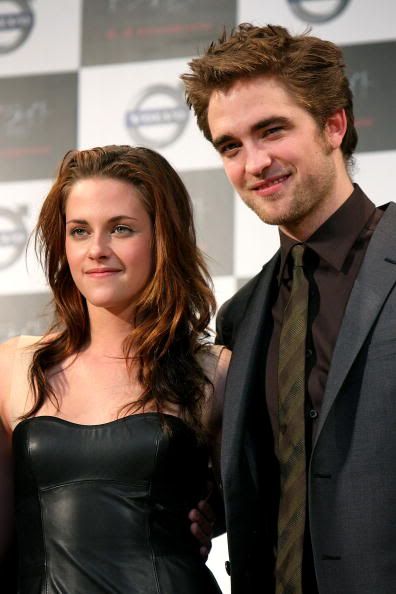 Ok! some people are still trying to break the Robsten pairing puzzle apart from the obvious! This new article tries to find out why fans of Rob and Kristen desperately view the Twilight Beauties as a real life couple.
"Firstly, they are, undoubtedly, two extremely good-looking people and when they come together under the lens; it's impossible even to spare our eyes a blink. And so, even, hours after the fans leave the theatres the togetherness of Edward-Bella stays engraved in their minds refusing to be erased.
Secondly, the story is not devoid of its share of tragedies, melodramas and heart-breaking moments. One being a human and the other a vampire, makes feel their on-screen love battling against all odds. This dilemma of the lovebirds instills a sense of sympathy in the fans' minds which they carry home and the mind (which, itself, is an enigmatic and mystical puzzle) makes the heart weep for their union (on as well as off screen)".
What do you think? is it the work of our collateral mind?

Read article here