Although Sony denied the rumors that Rob is a strong candidate for Spider man 4, check here.
Another update seems to confirm the news! Any way let's go with the flow :)

"The news comes after what appears to be a creative dispute on a grand scale. Sony Pictures and Marvel Studios said they will delay a fourth film by one year and return in 2012 with a new story, new director and cast.
The "new chapter" will see Peter Parker back at school.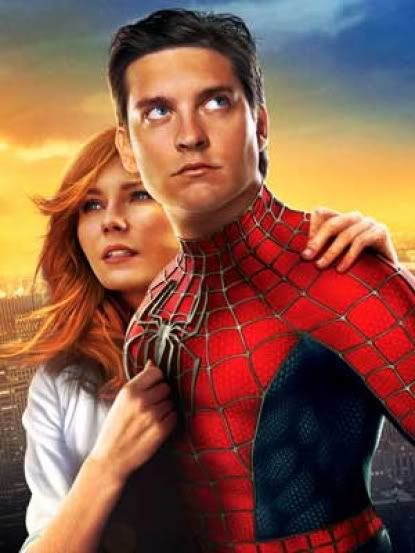 The previous trio of movies, starting with 2002's Spider-Man, have raked in roughly $2.5 billion at the box office. So getting the role would be a major coup for floppy-haired Londoner R-Patz.
A source said: "It's a dream part. But Rob might have to get his fangs out to secure the role, as Jake Gyllenhaal is a strong contender.
If R-Patz bags it, will Kristin Stewart will be his Mary Jane?"
images from google