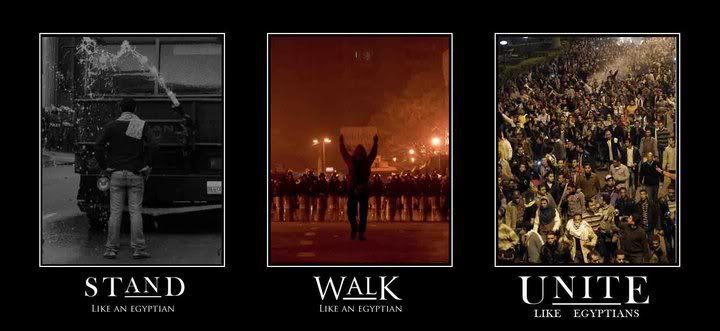 Tomorrow Egyptians who survived 9 days of terrors gather to tell the whole world, the president must depart.
Molotov cocktails, whips and swords on camels and horses were the latest tactics against armless protesters to stop them from coming tomorrow.
Yes he never intended to run but polished his son to follow, a cold blooded lie to fool the world while stabbing the people.
To all the people who stood in solidarity with the Egyptian peaceful protest, thank you:)
Be Safe
the cold one of Egypt